PRESS
April 4th, 2018
We want to welcome Dora Vera to the Janssen Cosmetics USA family!
Dora is a successful make up artist based in San Antonio, TX. Her favorite products include the Calming Sensitive Cream and the Eye Care Lotion!  
Click HERE to follow Dora on Facebook!
Click HERE to follow Dora on Instagram!
---
---
January 31st, 2018
Janssen Cosmetics USA 💜's The Inside Out Foundation!This non-profit organization is designed to revive women who have gone through the trials of cancer or are currently experiencing them.We love the dedication to supporting women in their time of need.
Click Here to hear the experience these amazing women had with Janssen Cosmetics!
---
January 29th, 2018
We want to welcome True Beauty By Hope to the Janssen Cosmetics USA family! Hope is an eshtetician based in Baton Rouge, Louisianna who specializes in Bridal Makeup! She just recently won the Wedding Wire Couples Choice Award for 2018!
Follow Hope on Instagram  Here!
Or you can view her website Here!
---
January 24th, 2018
We are excited to announce that Beauty Paradise USA in Flushing, New York has joined the Janssen Cosmetics USA family! If you are in the Flushing area, be sure to stop by!
Learn more about Beauty Paradise USA Here!
---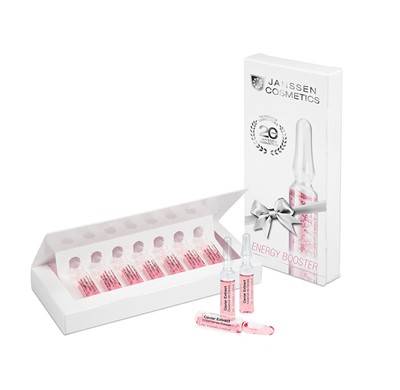 January 16th, 2018
Booster Caviar Luxury was featured in this weeks issue of My Top Face! See what their Beauty Expert had to say about this fabulous product!
---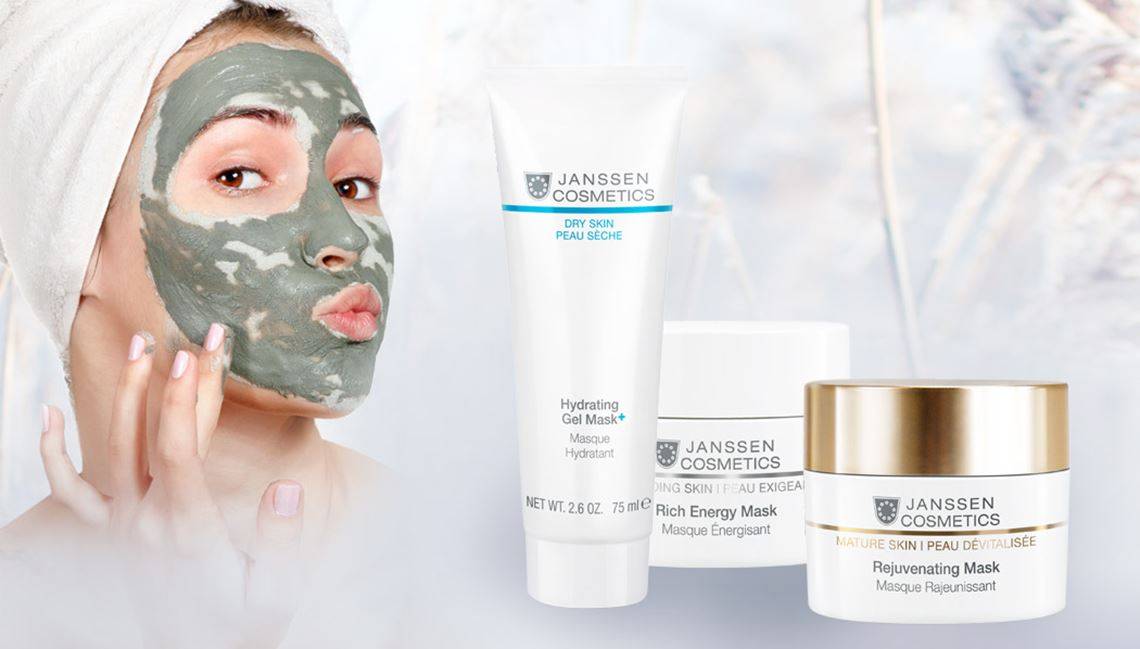 January 9th, 2018
Winter is upon us and it is time that we take care of our skin with rich, hydrating masks. Masks are designed to help lock in moisture, heal damaged skin and so much more!
Learn more HERE!
---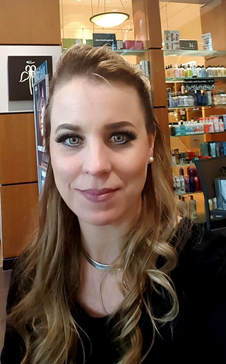 December 20, 2017
We are so excited to welcome European Style Beauty by Petra to the Janssen Cosmetics USA Team! Check out her beautiful work when you are in the area and see her site here!
---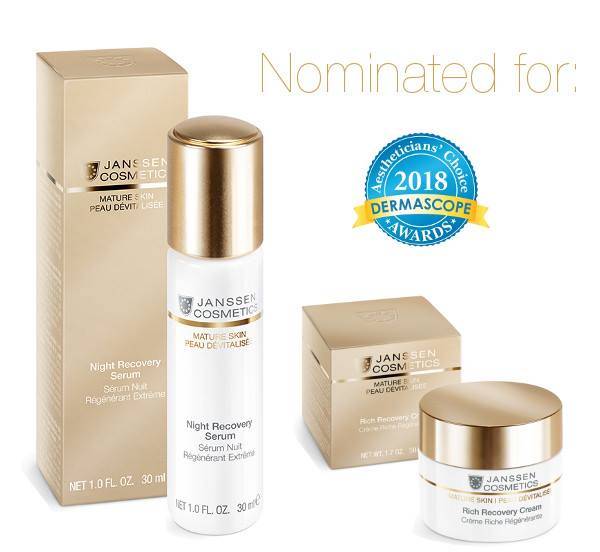 November 11, 2017
Our Night Recovery Cream & Rich Recovery Cream have been nominated for the Aesthetician's Choice Award 2018 by Dermascope Magazine!
---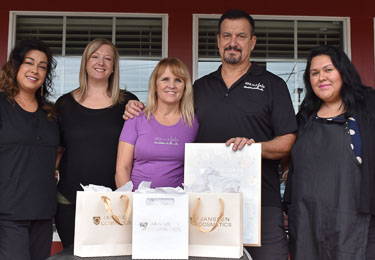 November 10, 2017
Janssen Cosmetics USA is happy to announce that Spa De Paris of San Antonio, Texas is our newest member to Join the Janssen Cosmetics family. Come see Connie and her team of professionals for any of your skin care needs.
---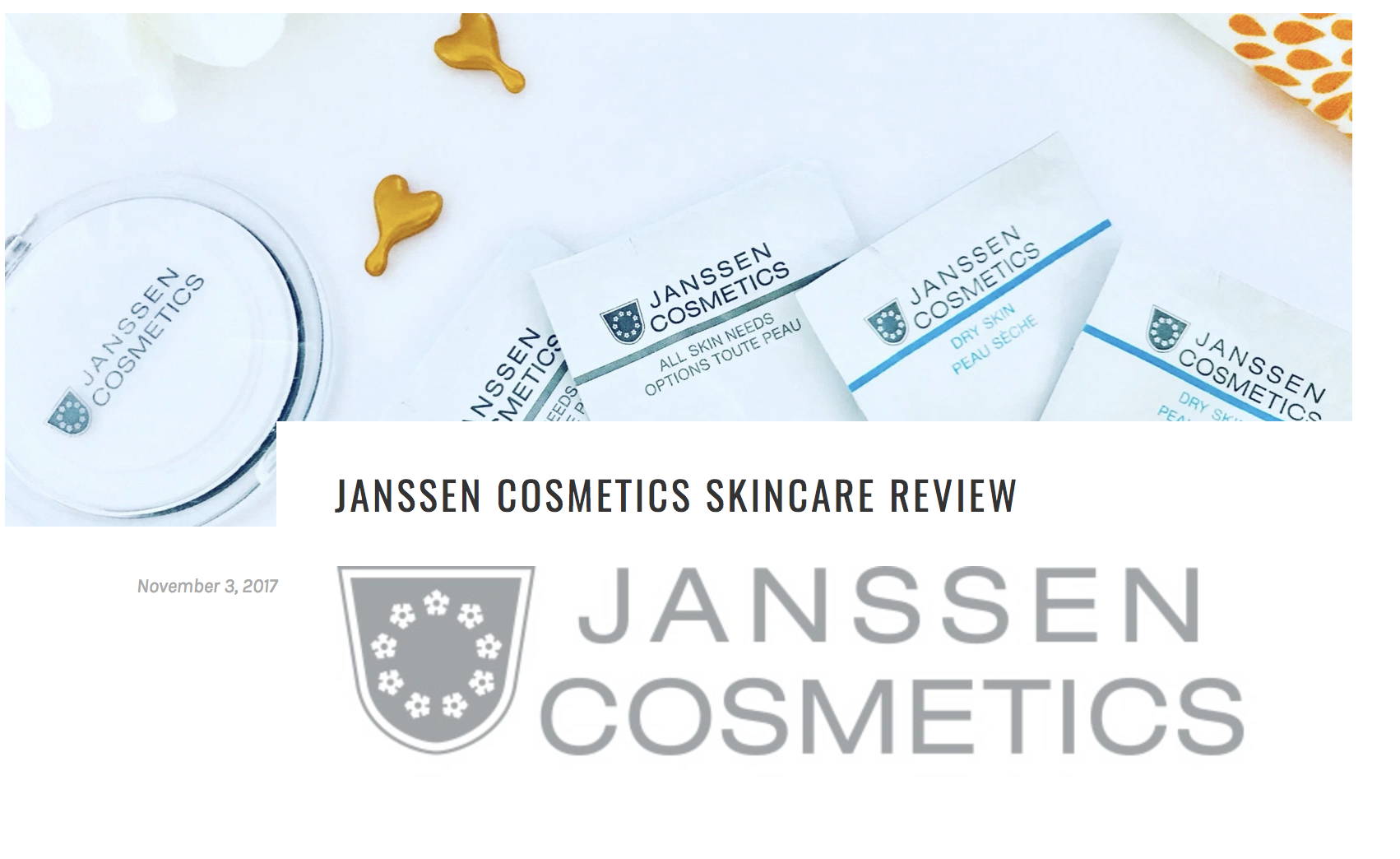 November 3, 2017
Thanks for the review, Marielli! Marielli is a mother, wife and makeup fanatic! She was born in Puerto Rico and raised in Brooklyn, NY. Her blog, The Latina Beauty Fix offers tons of reviews and beauty tips. See the review of just a few of the products you find on this site HERE
She took the time to review our AquaTense Moisture Gel Cream, CC Cream and Isoflavonia Relief Capsules. Check out her review and find your perfect Janssen Cosmetics Products for your at home skin care routine!
---